Having good-looking signage, that helps your business stand out from the road gives your business a great first impression. The look of your business can reflect the quality of your work/service. If your business looks professional, people will assume you are too! For example, if a potential customer is on the fence about choosing you or a competitor, the appearance of your business is likely going to be a deciding factor. Set yourself apart from your competitors.
Most obviously, signage is the best way somebody can locate your business if they're looking for it. If your premises are hard to find or aren't signed properly, visitors are likely to be put off. Be proud to show off your business and signage is the best way to do this. Do you have a business that operates at night? Illuminated signage is a fantastic option and means passers-by can identify your business 24/7.
Your signage is your silent salesperson, who never sleeps! It's always there, even when you're not, grabbing the attention of people who pass by. Somebody may remember seeing your sign and therefore your business, next time they require your service. Your premises are one of the best marketing tools you can have, make sure they are reaching their full potential with attractive signage.
Have a difficult space? Don't forget there are options such as banners, which are flexible and temporary, as well as window graphics for businesses who don't have enough room for a standard sign. Whatever your business, wherever the location, chances are you can probably benefit from having great signage.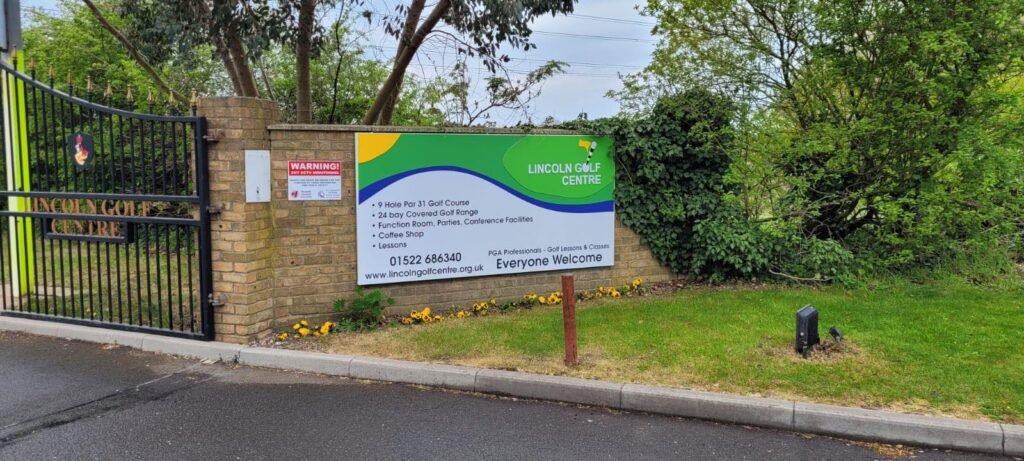 Signage is also a cost-effective solution. Don't spend thousands of pounds on advertising if your premises isn't at its' best. Investing in some great signage will reward you for years to come and will become a very cost-effective marketing solution.
Whether you're setting up a new business, bought a new premises or looking to revamp your current signage, Octagon Lincoln can help. With a wide range of choices from CNC Signs, Correx signs and boards, illuminated signs, window graphic and etches and more. Contact us today for a free quotation, we even have an in-house designer who can help if needed.