Here at Octagon, we print and design many different business cards for a wide range of businesses. There are many reasons why we believe business cards are so important when marketing your company and making new connections, here are a few:
Make a great first impression.
Business cards are the perfect way to make a good first impression when meeting a potential customer or business connection. Handing over a business card with your business name, your name and your contact details shows that you are prepared and professional. This is also more likely to make your meet more memorable for that person, especially if your business card is creative!
Saves on time.
Many of us have been in a situation where we need to write down someone's details and don't have a pen or paper handy! Save time and make sure you always have a business card handy, meaning there is no need to write down contact details or names. This quick interaction will leave more time to chat and get your message across.
Gives a personal touch.
In a world where so much is now digital and online, for example connecting on social media or sending an email, business cards give that extra personal touch. Stand out from the crowd and make sure you are remembered by giving somebody a card with your name on it. A customer is a lot more likely to use the services of a business they have spoken to and received a business card from, than they are a business they just have an email from.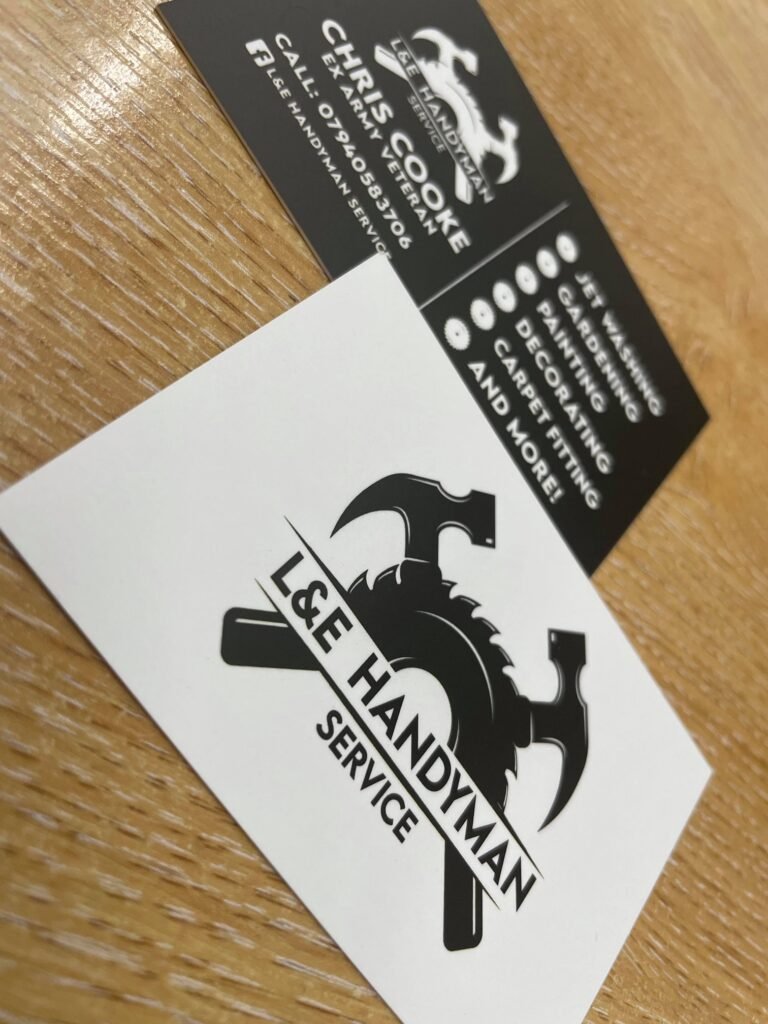 4. Brings in new customers without even meeting them.
Many venues allow you to leave your business cards, especially at networking events and business fairs. These business cards can then attract a new customer, with minimal effort and without even having to meet the customer! If your card is memorable and professional, it will attract someone without them speaking to you. You can also give your loyal customers your business cards, so they're able to refer you and give them out on your behalf!
5. Affordable marketing.
Business cards are a great, affordable way of marketing your business. There's no need to break the bank and spend thousands of pounds straight away, purchase some business cards and get the word out about your business. You don't have to spend a huge amount of money to appear professional.
6. A physical reminder of your business.
Sending emails and online messaging is great, but it is so easy to quickly scan a message and then forget about it! A business card is a physical reminder of your business and you. While that potential client has your business card, it is a constant reminder that they need to give you a ring or get back to you.
7. Build-up trust.
A potential customer is a lot more likely to trust your business and therefore use your services, if they have your business card. Show you are an official and trustworthy business by presenting a well-designed card. For example, if you are a graphic designer and your business card has a fantastic, creative design, you will be remembered and trusted as a business. On the other hand, if you arrive unprepared, without a business card, somebody is less likely to spend their money on your services.
Octagon Lincoln offer a range of different business card options and finishes, as well as an in-house graphic designer who can design your card for you. For a free quotation, please get in touch at 01522 449 229.